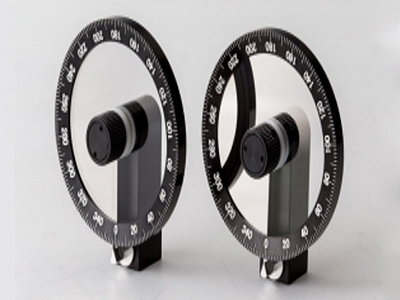 Description
Circular variable neutral density filter can linearly attenuate light as the filter is rotated. The filter can be used for white light as well as for lasers. A large finite aperture can be attenuated by counter rotating two filters in series.
Products
● material:K9
● Coated area: 0°-270°
● Surface Quality: 80-50
● Outside diameter: 25mm、50mm、60mm、100mm
● inside diameter: 7.5mm、8.0mm、8.3mm
● Thickness:2mm±0.05mm
● Design wavelength: 380-2000nm(B270)/ 250-2500nm(fused silica)
● Relative density range:0-1.0,0-1.5,0-2.,0-3.