Focus on Optical engineering
Are you looking for a reliable Optical Design Service partner in Singapore?
      Shapeoptics technologies holdings is an optical engineering company in Singapore. We offer customised optical design service in laser optics, imaging optics, LED optics, optics fiber, illumination optics, and optical coating. In Singapore, we're one of the top optical  companies that specializes in custom optical lens assembly or optical module assembly in the photonics industry. By combining high-quality optical lens with the latest state metrology, our experts deliver breakthrough optical engineering for the toughest optical problems of our customer in Singapore.
We Solve Real optical engineering Problems
what can we do for you on Optical design service?
Optical Engineering never was so easy!
Optical lens are used in a wide range of  laser applications, including beam steering or material processing. And laser optics use specific optical lens substrates, thin film optics coating, or a combination of the two to provide superior performance at specific laser wavelengths or over a range of wavelengths. With a unique tools,  it is possible to convert a Gaussian laser beam into a collimated flattop (or top-hat) beam with nearly 100% efficiency. No more losing of energy!
Shapeoptics is an optical engineering company able to design and customize a wide variety of Laser Optics, including Laser optical Lens, Laser Mirrors, laser optical Filters, laser optical fiber, along with a variety of other optical lens designed for laser application with our in house optical engineering techniques.
Why choose us on optical design service
 Optical Engineering is considered as a niche field, which means that most product manufacturers do not have an in-house expertise for it. This situation results in a gap of many companies, especially in Singapore.
  Shapeoptics is an optical engineering company in Singapore, aims to bridge that gap, acting as an extension of our clients' organisations and allowing them to leverage on our optical engineering expertise for their optical design and optical manufacturing functions. We are a one-stop shop for optics, covering optical design service, thin film optics coating service, optical lens fabrication (convex lens and concave lens), optical prototyping and  optical module assembly. Little wonder our clients think of us as their optical technology partners.
      Except of having a fixed set of products, we manufacture optical lens based on our clients' precise requirements. 
Types of dielectric coatings  include:
Thin Film Optics Coating Technologies
Shapeoptics is also an thin film optics coating company who is able to utilize several advanced coating technologies for all major thin film optics coating types used in the precision optical engineering. A broad range of thin film optics coating processes are  individually optimized for the various coatings from our customer's specific requirements. State-of-the-art facilities with clean room environments together ensure high quality and consistency of the thin film optics coating on the special optical lens, such as convex lens, concave lens. 
Shapeoptics can provide all types of anti-reflective, high reflective, and partial reflective thin film optics coating. Meanwhile, we produce a wide variety of coatings from a single layer of anti-reflective coating to complex multilayer dielectric stacks.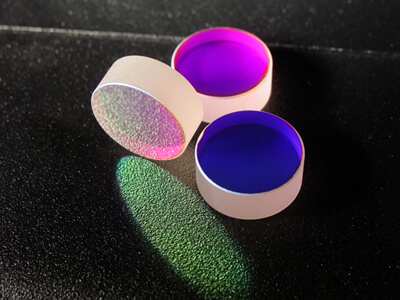 Looking for a Expert in optical engineering?
We know electro-optics, thermo-optics, opto-mechanics, biophotonics, optics fiber and optical materials science. From design conceptualisation through hardware delivery, we'll ask the right questions, and then formulate answers that lead to cost-effective optical engineering. We have the right optical consultants, tools and methods to make sure your system works in the real world. 
We provide world first class optical design service!
What our optical Design Service do?
With decades of experiences and skills in optical engineering, Shapeoptics provides the most cost effective optical design service without compromising imaging quality or system performance. Our engineers will integrate optical, mechanical and electrical designs to create a complete solution for our customers in the most cost-effective ways. Custom optics are optimized with design for manufacturing input, which often takes advantage of optical lens such as convex lens, concave lens and optical prism.
How could we work with you on Optical engineering?
Our engineers start by designing your custom optical lens, such as convex lens or concave lens in Zemax, Lensmechanix or other optical design software. With computer models and prototyping, we're able to optimize your optical lens for manufacturing as well as performance. Once you've approved our final design, we'll begin manufacturing using our in-house production equipment in our China manufacturing center. We handle all aspects of production to ensure proper control over all stages in production. Once manufactured, your optical lens will undergo rigorous quality inspection. We use several types of metrology equipment to measure accuracy, spectrum, performance and alignment of custom optical lens and assemblies.
Requesting a quote on a customized optical engineering is the best way to see what Shapeoptics can do for you on optical design service. Use the following process:
Find our email address at where we are
Enter your contact information, including your company, full name, email
Tell us about the budget, preferred delivery and specifications for your project
Report the quantities you need of each optical lens
Upload design or other related documents, if applicable
Submit the form and wait for our reply within 24 hours
After you submit your quote request form, we will review the optical specifications of your project and contact you with an estimate within 24 hours.
each successful Optical Design service