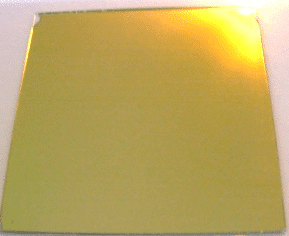 Hot Mirror Description
Hot Mirror can be  used in such a system which need to split the hot of spectrum and wave band. When using the hot mirror, visible light is transmitted, and the hot part is reflected. They are typically inserted in the path of the light beam, reflecting the infrared back toward the energy source, and transmitting the cool visible light to the target.
Difference between hot mirror and cold mirror
Cold mirrors reflect visible light while allowing IR light pass through but not using it. Cold mirrors are ideal for illumination systems where high temperature lighting is not desired. Hot mirrors reflect harmful IR waveband which can produce heat, while allowing visible waveband to pass through.
Hot Mirror Applications
Optical Mirrors designed for laser applications are optimized for the given laser wavelength. Additionally, Optical Mirrors designed for lasers feature damage thresholds that are suitable for the designated laser.
●precision optical system
●TV system
●Digital projection apparatus
● Digital camera
●CCD imaging detection system
Our Standard Product Specs
Classification: vertical incidence and 45 degree angle incident
The reflection :> 95% in 800-1200nm, ( typ 97% )
The transmission:> 90% in 450-650nm( typ 93% )
Material: Quartz、K9
Size Range: Φ3-Φ200mm ,3*3mm—200*200mm
Wavelength Range:350-2000nm
Specific specifications can be customized upon request.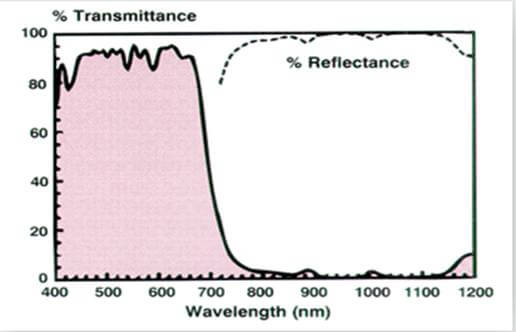 Due to the diverse characteristics of different light sources regarding output energy, no single design will provide optimum performance across all applications. Shapeoptics can develop a custom hot mirror design by examining your light source and your desired IR reflection. Shapeoptics can also offer optical components with optical glasses and crystals, laser products, Camera lens and Filters.   If any other needs, please feel free to contact with us.